Rely on us to keep your soffit and fascia in great condition.
As a homeowner, you have countless responsibilities and tasks on your plate, so it can be easy for some things to fall by the wayside. Although you might strive to maintain your home's roof and other outdoor features, things like your home's soffit and fascia might weaken or start to look weathered over time.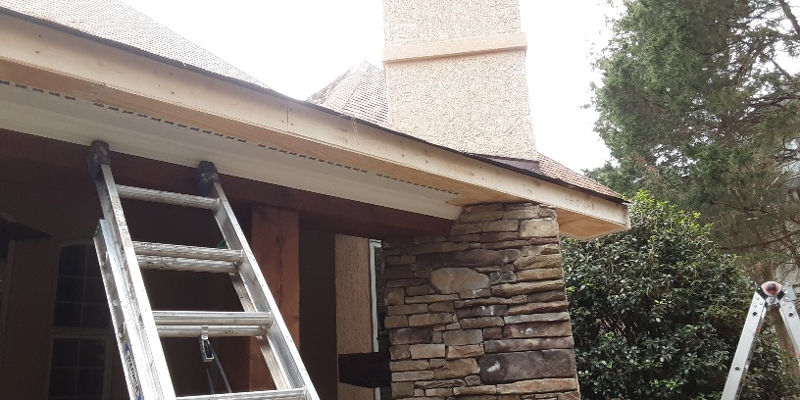 If you're not sure what the soffit and fascia refer to, they're key components of your house's roof. The soffit covers the space beneath your roof, connecting the edge of the roof's overhang to the siding of your house. The fascia refers to the horizontal board that outlines your roof to provide extra support for your gutter system and create a streamlined look around the roofline. When either of these key elements becomes damaged, it's important to choose a professional team for soffit and fascia repair services.
Here at Universal Home Solutions, our team is prepared to offer you the high-quality soffit and fascia repair services you need to keep your house looking beautiful. We have been serving homeowners in the Marvin, North Carolina area for over 30 years, so you can count on our skills and expertise to efficiently restore your roof to its former glory.
Thanks to our decades of experience in this industry, we're capable of providing efficient and reliable soffit and fascia repair services. We can quickly diagnose the issues, provide minor fixes and repairs, or recommend replacement if the materials on your home are too worn out or damaged. No matter what our initial inspection reveals, you can rest assured that we'll deliver honest feedback and provide the most effective services according to your unique needs.
To learn more about our soffit and fascia repair services or to schedule an appointment, please reach out to us today.
---
At Universal Home Solutions, we offer soffit and fascia repair services in Matthews, Ballantyne, Charlotte, Cotswold, Dilworth, Harrisburg, Indian Trail, Marvin, Mint Hill, Monroe, Myers Park, Pineville, South Charlotte, South Park, Waxhaw, Weddington, and Wesley Chapel, North Carolina.