Invest in custom gutters for your home to better protect your property.
Gutters are designed to be durable and resilient, but even the most well-maintained gutter systems can become worn out and damaged over time. If your home's gutters are starting to show signs of their age, now is a great time to consider the benefits of custom gutter installation services.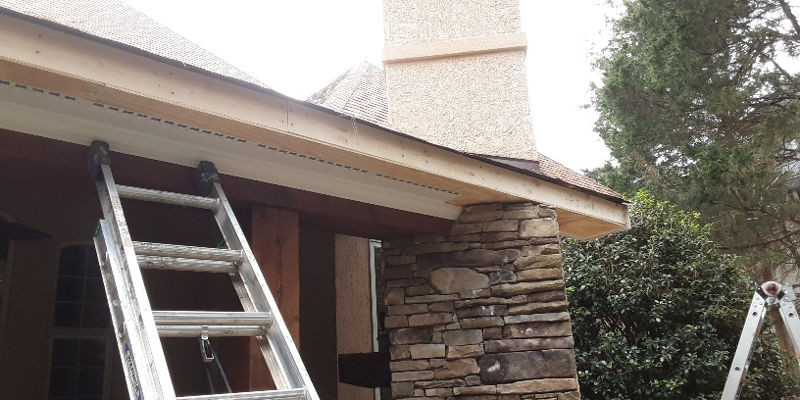 When you choose custom gutter installation for your property, you're guaranteed to have greater protection from the elements. Since custom gutter systems are specifically designed for your unique home, you can have confidence that they will seamlessly fit your house and perfectly accommodate your needs. Instead of settling for a cookie-cutter solution that may not be the perfect fit for your home, you can get a tailored solution that will keep your roof, siding, and foundation thoroughly protected from potential water damage.
If you're a homeowner in the Marvin, North Carolina area who is considering custom gutter installation services, our team at Universal Home Solutions would love to assist you. We have been working in this community for over 30 years, and custom gutter installation is just one of many gutter services we can offer you. Simply give us a call, and we can ensure that your new gutters are the size, shape, and type of material you'd prefer. Our custom gutter installation team will work meticulously to give you the flawless results you want.
If you'd like more information about our gutter services or the custom gutter installation process, just reach out to us today to schedule an appointment.
---
At Universal Home Solutions, we offer custom gutter installation services in Matthews, Ballantyne, Charlotte, Cotswold, Dilworth, Harrisburg, Indian Trail, Marvin, Mint Hill, Monroe, Myers Park, Pineville, South Charlotte, South Park, Waxhaw, Weddington, and Wesley Chapel, North Carolina.