We will give you a straight answer about gutter guards for your home.
Almost everyone can agree that cleaning gutters is not much fun. It can be hazardous to get up on a ladder, and you might feel anxious about reaching into a gutter when any number of things could be in there. You might have even looked into gutter guards for your Matthews, North Carolina home at some point but became overwhelmed by how many options there are with each saying that they are the best. The reality is that choosing gutter guards isn't just about researching their claims, but also about matching the right ones to your home.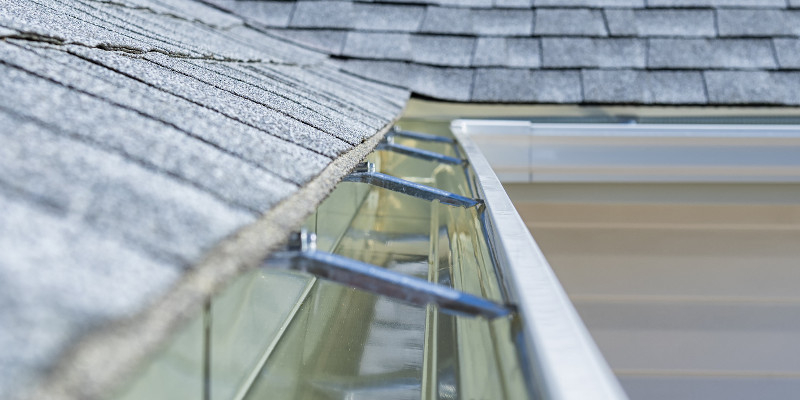 At Universal Home Solutions, we will give you a straight answer about gutter guards, even if it turns out that due to roof pitch, architectural design, or drainage characteristics, your home isn't a candidate for gutter guards at all. We would rather be honest with you upfront than have you invest in something that won't deliver the quality result you deserve. We install thousands of feet of gutter guards each year and have 30+ years of experience, so you can trust that we have the experience you want for this home improvement project.
The other aspect of installing gutter guards is to perform a thorough inspection of the gutters to be sure they are in top condition. If we find that you need gutter services, such as gutter repair or replacement, we will alert you to what we have observed and go over the best way to handle the situation. Many of our customers decide to go with seamless gutter installation with gutter guards to ensure they are getting the optimal protection for their home. If you would like to know more, contact us today to schedule a consultation and inspection.
---
At Universal Home Solutions, we offer gutter guards in Matthews, Ballantyne, Charlotte, Cotswold, Dilworth, Harrisburg, Indian Trail, Marvin, Mint Hill, Monroe, Myers Park, Pineville, South Charlotte, South Park, Waxhaw, Weddington, and Wesley Chapel, North Carolina.