If you want to keep your gutters cleaner, just turn to our team to get gutter guards to keep out debris.
While there are many things you will need to do to keep your home in great condition, one of the most important things you will need to keep an eye on is your gutters. Although these structures may not seem like that big a deal, they actually play a vital role in protecting your home from water damage. They are designed to channel rainwater away from your foundation so that the moisture doesn't soak into the ground around your home and damage this essential structure.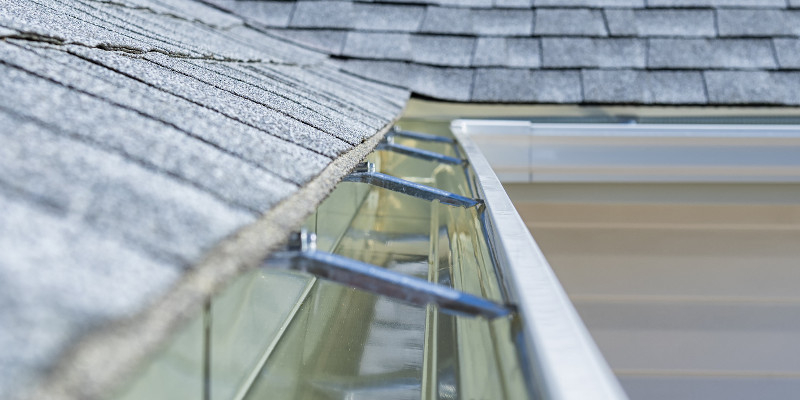 In order to work correctly, your gutters need to be clean and free of clogs. You can of course keep them free of debris by cleaning them regularly, but you can also take steps to prevent debris from getting into your gutters in the first place. For example, our team at Universal Home Solutions can install gutter guards on your gutters that will allow rainwater through while keeping out leaves, twigs, and other litter.
In our experience, gutter guards are always a wise investment, as they go a long way toward keeping your gutters in great condition, and they also significantly reduce the need to clean them. If you are tired of dealing with this tedious chore, we encourage you to consider having gutter guards installed.
We are proud to serve the Weddington, North Carolina community, and we want to help you keep your gutters in the best possible condition. If you are tired of having to clean your gutters so often, we encourage you to give us a call to discuss the possibility of adding gutter guards.
---
At Universal Home Solutions, we offer gutter guards in Matthews, Ballantyne, Charlotte, Cotswold, Dilworth, Harrisburg, Indian Trail, Marvin, Mint Hill, Monroe, Myers Park, Pineville, South Charlotte, South Park, Waxhaw, Weddington, and Wesley Chapel, North Carolina.