Secure your home with our roof storm damage services.
When fierce storms hit your Ballantyne, North Carolina home, a robust and well-maintained roof is your primary shield against the elements. However, storm damage can weaken your roof's structure, leaving your property susceptible to further damage. At Universal Home Solutions, we provide roof storm damage services to fix the problem and protect your family. With our assistance, you can rest assured that your roof will be restored to its prime condition.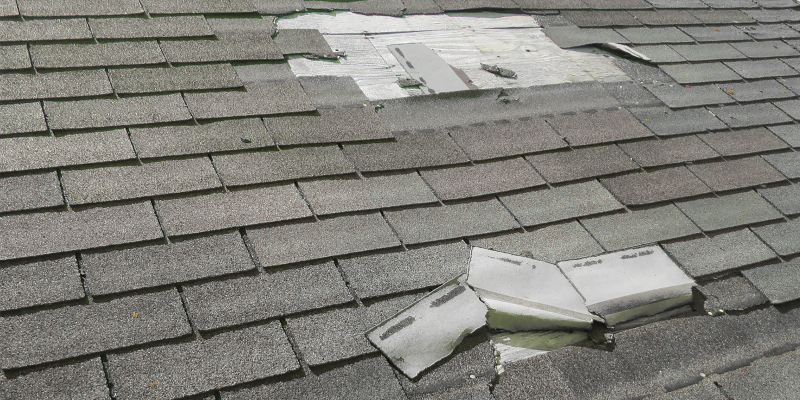 Our team of highly skilled professionals delivers outstanding roof storm damage services. Boasting years of industry experience, we have adopted efficient methods for evaluating and repairing various types of storm damage. We use top-grade materials and equipment in all our repair projects. We will aim to repair your roof so it can withstand extreme weather conditions.
Storm damage can include shingles that lift, curl, or become completely torn off, or there can be dents, cracks, or punctures in shingles and damage to roof vents, skylights, or flashing. In extreme cases, the roof structure may cave in or even be blown off, resulting in severe damage to the house's interior and overall structural integrity. No matter what the damage is, it's vital to fix it right away.
Homeowners trust our company for their roof storm damage services because we put our customers first. We'll collaborate closely with you, from the initial inspection to the final walk-through. Our team will take the time to address any problems that may emerge. Contact us today for a free, no-obligation assessment. Trust our professionals to safeguard your investment and instill confidence in your roof's ability to withstand any storm.
---
At Universal Home Solutions, we offer roof storm damage services in Matthews, Ballantyne, Charlotte, Cotswold, Dilworth, Harrisburg, Indian Trail, Marvin, Mint Hill, Monroe, Myers Park, Pineville, South Charlotte, South Park, Waxhaw, Weddington, and Wesley Chapel, North Carolina.