We offer dependable solutions to make your home safer.
Wind damage can weaken your roof's structure and leave your home vulnerable to further harm. At Universal Home Solutions, we specialize in roof wind damage repair, offering dependable solutions to help you restore your roof and safeguard your Matthews, North Carolina property. With our team of highly skilled professionals, you can have peace of mind knowing your roof will be repaired with precision and expertise.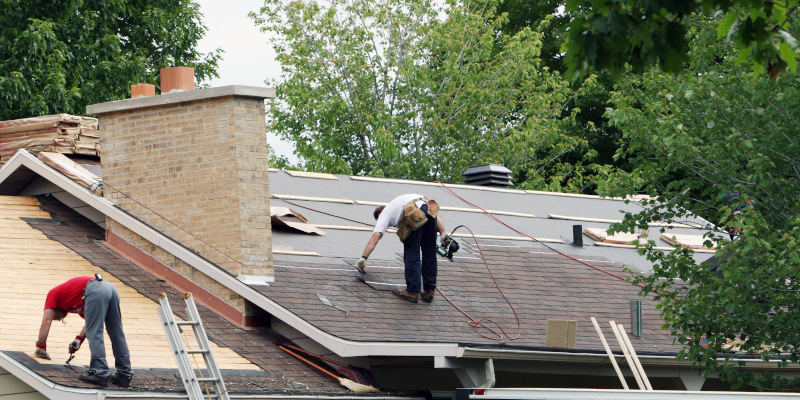 Wind damage can appear in many forms, from loosened shingles and broken tiles to more severe structural issues. Regardless of the extent of the damage, our team has the knowledge and experience to tackle any roof wind damage repair project. We conduct a thorough damage assessment, followed by comprehensive repairs that restore your roof's integrity and durability.
We prioritize clear communication and transparency throughout the process. Timely roof wind damage repair prevents additional issues, such as water infiltration, mold growth, and even structural damage to your home. By addressing wind damage promptly, you prevent more damage from happening. Our team is committed to completing your repairs as efficiently as possible without sacrificing quality. We want you to get back to business as usual as soon as possible.
Don't let wind damage jeopardize the safety and stability of your home. Reach out today for a free, no-obligation consultation. Discover how our exceptional roof wind damage repair services can secure your property and protect your loved ones. Trust in our expert team to deliver unparalleled results and restore your confidence in your home's ability to withstand even the strongest winds.
---
At Universal Home Solutions, we offer roof wind damage repair services in Matthews, Ballantyne, Charlotte, Cotswold, Dilworth, Harrisburg, Indian Trail, Marvin, Mint Hill, Monroe, Myers Park, Pineville, South Charlotte, South Park, Waxhaw, Weddington, and Wesley Chapel, North Carolina.